The roots of the company go back to Belgium, where in the beginning of the years 1960 Somati NV was founded in order to provide services in the field of fire protection. Somati system s.r.o. grew out of the daughter company SOMATI, s.r.o., which started to write its history in the Czech republic in 1997. In that year the company started to sell fire protection materials and later on it started with the production of fire doors in its own manufacturing company in Troubsko, near Brno.
LOCHER srl. started business in 2006 on the Italian and foreign markets as a new company producing and marketing fire-rated doors that conform to new European standard EN 1634 introduced by the "Decree of 21 June 2004" published in Official Gazette no. 155 dated 5 July 2004.
Loading Systems delivers total solutions for loading and unloading with the emphasis on 'total'. As one of the European market leaders and pioneers in the field of loading and unloading, we manage the complete end to end process from consultancy, design, production, project management, installation and service. Our state-of-the-art R&D department, as well as our flexible regional manufacturing locations guarantee a market-orientated solution to cater for all your logistical needs.
Westag & Getalit AG is a leading European manufacturer of wood and plastics products based in Rheda-Wiedenbrück, Germany. Our two divisions Doors/Frames and Surfaces/Elements offer customised solutions from a single source. With effect of 1st January 2014 the Plywood/Formwork sector was integrated into the Surfaces/Elements division and remains at their customers' disposal as usual. Our flexible, state-of-the-art production and sophisticated logistics enable us to meet our customers' demand for affordable, high-quality products with short delivery times. Our company's workforce comprises nearly 1300 employees at two sites and has generated a turnover of more than 224 million Euros in the financial year 2013. 20.6 % of our goods have been exported. The shares of Westag & Getalit AG are listed in the Prime Standard of the Frankfurt Stock Exchange.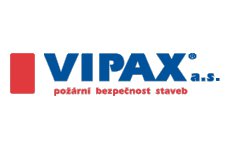 The company "VIPAX" Specializes in the manufacture of fire doors and gates.This young and dynamic company seeks to conquer the market and provides clients technically advanced products based on experience in the production of fire barriers. High-tech production contributes to the creation of quality products that meet the highest requirements of customers. The production certified on the territory of the Russian Federation.
https://www.youtube.com/watch?v=OQEEuKNiExo